OUR WHITE-LABEL RESELLER PLANS ARE LOADED WITH PLENTY OF FEATURES
* Unlimited Cpanel Accounts, Hosted Domains and Parked Domains
* Unlimited Sub Domains, FTP Accounts and MySQL Databases
* Multiple PHP, IonCube, Zend Optimizer, Perl Modules, AwStats, Webalizer
* ClamAV Virus Scanner, Softaculous Scripts, Site Software, ImageMagick, Curl, GD Library
* Cpanel/WHM Access (Cpanel Demo / WHM Demo), CloudFlare, Ruby On Rails, Ruby Gems
* Unlimited E-mail Accounts, E-mail Forwarders, Autoresponders, Webmail, SpamAssassin
* 99.98% Uptime Guarantee with 24/7 Server Monitoring
* FREE Account Migration, Automatic Daily Data Backups
* No contract with 30 Days Money Back Guarantee
Select your perfect reseller hosting plan
Main Information
Disk Space
Premium Bandwidth
Price
Plan Comparison
Control Panel
Hosted / Parked Domains
CloudFlare
Daily Backups
MySQL Databases
FTP Accounts
Email Accounts
Email Forwarders
SpamAssassin
Key Features
Autoresponders
Multiple PHP, IonCube, Phyton
Ruby On Rails
Cron Job, AWStats
GD Library
Setup Fee
Uptime Guarantee
24/7 Support
30 Money Back Guarantee
Free Software
Wordpress
Joomla
Drupal
Magento
Zen Cart
phpBB
MyBB
SMF
PHPCoin
Starter
Perfect reseller hosting plan for beginners
Disk Space
10 GB
Premium Bandwidth
150 GB
Price
$7.99/month
Starter
Control Panel
Cpanel / WHM
Hosted / Parked Domains
Unlimited
CloudFlare
Daily Backups
MySQL Databases
Unlimited
FTP Accounts
Unlimited
Email Accounts
Unlimited
Email Forwarders
SpamAssassin
Starter
Autoresponders
Multiple PHP, IonCube, Phyton
Ruby On Rails
Cron Job, AWStats
GD Library
Setup Fee
FREE!
Uptime Guarantee
99.98%
24/7 Support
30 Money Back Guarantee
Starter
Wordpress
Joomla
Drupal
Magento
Zen Cart
phpBB
MyBB
SMF
PHPCoin
Roller
Reliable low-cost reseller hosting plan
Disk Space
20 GB
Premium Bandwidth
300 GB
Price
$12.99/month
Roller
Control Panel
Cpanel / WHM
Hosted / Parked Domains
Unlimited
CloudFlare
Daily Backups
MySQL Databases
Unlimited
FTP Accounts
Unlimited
Email Accounts
Unlimited
Email Forwarders
SpamAssassin
Roller
Autoresponders
Multiple PHP, IonCube, Phyton
Ruby On Rails
Cron Job, AWStats
GD Library
Setup Fee
FREE!
Uptime Guarantee
99.98%
24/7 Support
30 Money Back Guarantee
Roller
Wordpress
Joomla
Drupal
Magento
Zen Cart
phpBB
MyBB
SMF
PHPCoin
Duster
Advanced reseller hosting plan
Disk Space
30 GB
Premium Bandwidth
450 GB
Price
$17.99/month
Duster
Control Panel
Cpanel / WHM
Hosted / Parked Domains
Unlimited
CloudFlare
Daily Backups
MySQL Databases
Unlimited
FTP Accounts
Unlimited
Email Accounts
Unlimited
Email Forwarders
SpamAssassin
Duster
Autoresponders
Multiple PHP, IonCube, Phyton
Ruby On Rails
Cron Job, AWStats
GD Library
Setup Fee
FREE!
Uptime Guarantee
99.98%
24/7 Support
30 Money Back Guarantee
Duster
Wordpress
Joomla
Drupal
Magento
Zen Cart
phpBB
MyBB
SMF
PHPCoin
Business
Professional reseller hosting plan
Disk Space
50 GB
Premium Bandwidth
750 GB
Price
$22 .99/month
Business
Control Panel
Cpanel / WHM
Hosted / Parked Domains
Unlimited
CloudFlare
Daily Backups
MySQL Databases
Unlimited
FTP Accounts
Unlimited
Email Accounts
Unlimited
Email Forwarders
SpamAssassin
Business
Autoresponders
Multiple PHP, IonCube, Phyton
Ruby On Rails
Cron Job, AWStats
GD Library
Setup Fee
FREE!
Uptime Guarantee
99.98%
24/7 Support
30 Money Back Guarantee
Business
Wordpress
Joomla
Drupal
Magento
Zen Cart
phpBB
MyBB
SMF
PHPCoin
Reseller Hosting features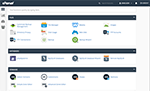 Web Host Manager (WHM)
With WHM you can easily manage every aspect of your reseller hosting account.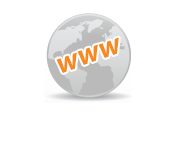 Free Domain Reseller Account
All these plans come equipped with a free domain name reseller account from Enom.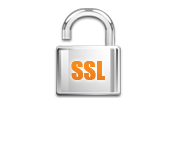 Free SSL Reseller Account
Start selling GeoTrust, Comodo and VeriSign SSL certificates at very competitive prices.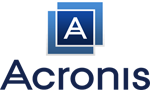 Acronis Backups
Daily, weekly and monthly automatic, safe and secure data backups with Acronis.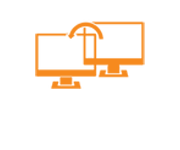 Free Cpanel Migration
Absolutely FREE website transfer when purchasing one of our reseller packages.
Why choose us?
Top reasons why you should signup with LinkAlone
SSD Powered Servers
24/7 Server Monitoring
99.98% Uptime Guarantee
30 Days Money Back Guarantee
24/7 Excellent Premium Support
+11 Years in Web Hosting Business